Posted: January 3, 2019
Wanting What's Best for Us
By Stephanie Pipes ('19)
Dear Mom and Dad,
With Jessica having graduated in 2016, and Rachel, Sarah, Mary, and I here now, you are well on your way to sending all eight of your children to Thomas Aquinas College! I know that you are happy that we have made it this far — but I think you are also surprised.
For even though you have long loved TAC, you knew that it might not be the best for  all of us. Jessica and Rachel considered multiple other schools before deciding to come here, and Sarah thought about accepting a swimming scholarship elsewhere before she attended the High School Summer Program. You were always open to whatever choice was right.
Personally, I am grateful that you urged me not to apply to Thomas Aquinas College.
Looking back at my high school self, I was not ready for a school like TAC. I had struggled to finish homework, read books, and write — three prerequisites for success here. Nor did I have a firm desire to search for truth, which is essential to motivate one through this rigorous program.
You recognized that I was not ready and encouraged me to attend community college instead. That experience completely changed my outlook on the purpose of education. I realized that something essential was missing there — the search for truth as something beautiful in itself, something to be sought for and wondered at.
We did not ponder, for example, why atoms were thought to exist, or why German uses only four cases instead of five. We were simply told so, and moved on. There was information to be memorized, and there were grades to be received. But I desired more. I wanted to have a purpose to my knowledge.
The moral life at the community college also contributed to my frustration. It roused in me a yearning to be with people who loved and practiced the Catholic faith and showed it through their choices and habits.
At some point during that year, I casually mentioned to you, Mom, that maybe I could apply to TAC for the following year. You said to go for it. You saw that I had matured — I was working hard to get good grades and to finish my homework — and saw that TAC was now an option.
Within a few weeks, I applied and a little later was accepted. And now, four years later, I am a senior.
During my time here I have pondered the existence of God and His truths in Theology. I have seen beauty through calculus in Mathematics. I have explored the founding of chemistry in Natural Science. I have come to understand human nature better through reading The Iliad in Seminar. I have wondered about the nature of the parts of speech in Language and seen the history of scales in Music. I have done all this among incredible classmates and tutors.
Thank you, Mom and Dad, for giving us this opportunity and for bringing us up in the Catholic faith. Thank you also, Dad, for all the days you have spent working hard so that we might financially be able to come here.
Maybe one day you will be able to say that all eight of your children are TAC graduates. Yet even if that does not happen, we know you have always tried to do what is best for us — no matter where that takes us. We love you.
Love,
Stephanie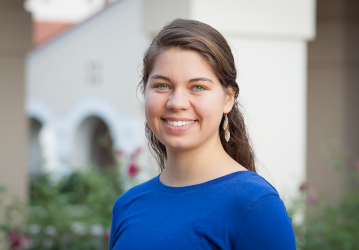 "Thomas Aquinas College's best asset is its ability to make faith part of everything. It permeates the social life and the academic life."
– Pete Colarelli ('92)
First Ward Alderman, Lockport, Ill.
"May God bless Thomas Aquinas College for its excellent performance as a Catholic college since its foundation in 1971, a college where parents can send their children and be sure that this college is maintaining the best ideals of our faith and is giving not only information but formation."
– Francis Cardinal Arinze
Prefect Emeritus
Congregation for Divine Worship and the Discipline of the Sacraments
NEWS FROM THE COLLEGE