Kiplinger, the business and personal-finance publisher, has ranked Thomas Aquinas College number 41 out of just 100 schools on its 2014 Best Private Colleges list, while also naming the College to its list of the Top 10 Best Values in Private Colleges Under $20K (net).
Kiplinger's rankings measure academic quality and affordability. Academic criteria include student admission rate, test scores for incoming freshmen, the ratio of students to faculty members, and four- and five-year graduation rates. On the cost side, Kiplinger's measures room and board expenses, the availability and average amount of financial aid, and average student debt at graduation.
"Our rankings serve as a valuable resource to help students and families make more informed choices," says Janet Bodnar, editor of Kiplinger's Personal Finance magazine. "Combining a high-quality education with an affordable price tag is a challenge, but the colleges on this year's list offer the best of both worlds."
"We are pleased to have been ranked so highly once again on the Kiplinger list," says Thomas Aquinas College Director of Admissions Jon Daly. "The College has always maintained a policy that no student will be turned away on the basis of financial need, and it caps student debt at $16,000 over four years," he adds. According to the California Student Aid Commission, Thomas Aquinas College alumni have a 0.0 percent default rate on their student loans — compared to a nationwide average default rate of 8.8 percent.
Another prominent college guide, The Princeton Review, named the College as one of only 10 schools nationwide on its Financial Aid Honor Roll for receiving its highest possible financial aid rating. "Thanks to our many generous benefactors, a Thomas Aquinas College education is affordable to all who are willing and able to undertake it," adds Mr. Daly. "For a Catholic liberal education that is as excellent as it is unique, we think this is a value that cannot be matched."
Updated: November 6, 2013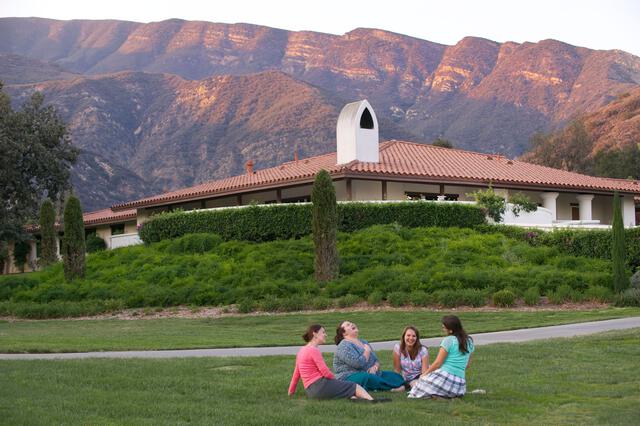 "I am most grateful for Thomas Aquinas College's resolute fidelity to the Church and her teachings. The young people whom you serve certainly are being formed to think with the Church and to defend the Faith with courage and charity."
– The Most Rev. William E. Lori
Archbishop of Baltimore
Chair of the USCCB's Ad Hoc Committee on Religious Liberty