College Welcomes New Faculty for 2018-19
Posted: October 4, 2018
Three New Tutors, Vice President,
and Facilities Manager
Josef C. Froula ('92)
"As a student, the spiritual and intellectual richness of the College completely transformed my life," reflects Josef Froula ('92). "I looked forward to attending every class, and I never had a single bad experience" — well, save for one: "I remember my graduation was a very sad day for me," he continues. "I didn't want to leave."
 
Yet leave he did, making the most of the subsequent 26 years before returning to his alma mater this fall. Dr. Froula married classmate Hélène (Augros '92), and the couple has welcomed 10 children, two of whom are now students at the College, and two more who are graduates. He earned master's degrees in dogmatic theology (Holy Apostles College and Seminary) and humanities (California State University, Dominguez Hills), as well as a doctorate in educational leadership (Southern Connecticut State University). He also spent 5 years teaching high school and 21 instructing seminarians at Holy Apostles and the Legion of Christ College of Humanities.
 
"Teaching in seminaries was a great preparation for coming here because the principle upon which Thomas Aquinas College is founded is that all the disciplines we study are ordered to, and ordered by, theology," Dr. Froula says. "In teaching theology, I came to a greater appreciation for what the College's curriculum is principally ordered to; and I also benefitted from teaching other disciplines, such as literature, Latin, mathematics, and philosophy."
 
When he learned that the College was hiring new tutors, he was eager to apply. "Because my experience here as a student was so positive, I knew it would be a good fit for me," he says. This year Dr. Froula is leading three freshman classes: Natural Science, Mathematics, and Seminar. "It has been a sheer joy to teach these students," he says. "There's nothing more rewarding as a teacher than leading a discussion where the students come to see the truth for themselves."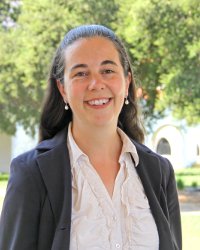 Margaret I. Hughes
For the better part of a decade, Margaret Hughes has taught philosophy to college students. Yet this semester — her first at Thomas Aquinas College — the experience has been quite different.
"We were looking at a Platonic dialogue in my Freshman Philosophy class, and Socrates was taking the position that pleasure is what's good, and pain is what's bad," Dr. Hughes recalls. "The students in the section had a sense that there was something wrong with this position — they were really unhappy with it. So we had a conversation about it, trying to figure out what objections there might be." She hadn't expected such a critical response. "With other students," she explains, "my work would be just trying to help them to consider that there may be some other ethical standard than pleasure!"
The College's students, she finds, are exceptionally well-prepared, not only spiritually but also academically, to make the most of their classroom discussions. "Here, every class reinforces students' confidence in the ability of human reason to know what's true," she says. "There's an understanding across the school about what you're doing and what's expected."
A native of Connecticut, Dr. Hughes is a graduate of the University of Chicago. She earned her master's and doctoral degrees in philosophy at Fordham University, where she taught undergraduate philosophy, and then served for six years at the College of Mount Saint Vincent in New York. This fall, in addition to Freshman Philosophy, she is teaching Freshman Natural Science and Sophomore Seminar.
Yet many of her favorite moments with students take place outside the classroom. "One of the things that I appreciate most about being here is that it is possible to live a way in which faith, intellectual inquiry, and everyday life are integrated. Getting to know students — by moving from intense discussions of a text in class to wide-ranging discussions outside of class, at meals, concerts, or even just in passing on the quad — is really delightful," she says. "I have always wanted to teach at a place that has a clear understanding of what education is, one that encourages a shared intellectual life amongst the faculty and with the students. I am very grateful to be here."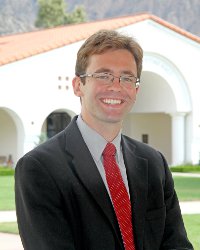 Michael J. Rubin
Growing up in Fredericksburg, Virginia, Michael Rubin considered himself a poor math student and had little interest in the subject. His mother knew why.
"I think you can do better," she would say. "It's just that you're not checking your work!" So, when she home-schooled him for a year in middle school, she "very lovingly forced me to go over my work with a fine-tooth comb," Dr. Rubin recalls. The discipline paid off. "Suddenly I discovered that, when I put in the effort to do it right, I did really well," he says. "And I discovered that I loved math: the knowledge that you get from it, being able to know something with total certainty, and the beauty in seeing how things have an exact proportion."
Dr. Rubin's zeal for mathematics led to a love for philosophy: "I enjoyed proving things, reasoning, figuring things out." So as an undergraduate at Providence College, he majored in both. Yet when he had to choose between the two, he opted for philosophy, going on to earn master's and doctoral degrees at the Catholic University of America. While there, and in a one-year assignment at Christendom College, he taught philosophy to undergraduates, but found the idea of being limited to a single discipline "depressing."
He is therefore delighted that, as a member of the Thomas Aquinas College teaching faculty, he is required to teach across the curriculum. This year he is teaching Sophomore Natural Science, Freshman Theology, and Sophomore Philosophy. "I have always had a deep desire to know, as much as possible, the things that are worth knowing," Dr. Rubin says. "Here that is not a problem! The program itself encourages tutors and students alike to always be learning."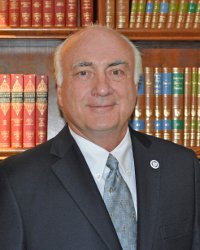 Dennis McCarthy
"Sometimes serendipitous meetings trigger momentous events," says Dennis McCarthy. He would know: Three such meetings, over the course of more than four decades, led to his becoming the College's new vice president for finance.
The first such meeting occurred after his graduation from Georgetown University, and it took place in a laundry room at Harvard Business School, where he was in his second year. It was there, in a friendly conversation with a fellow student, that he first heard the words "investment banking." That comment sparked an interest, which led to a 40-year career, including executive positions at firms such as EF Hutton, Drexel Burnham Lambert and, most recently, Boustead Securities, where he served as managing director.
The next meeting came about some 30 years later, when Mr. McCarthy's wife, Kimberly, attended a prayer breakfast at Los Angeles' Cathedral of Our Lady of the Angels. She was seated at the same table as Dr. Thomas E. Dillon, then the president of Thomas Aquinas College, who invited her and the oldest of the McCarthys' three daughters, Kim ('11), then 17 years old, to visit the campus. Kim quickly "fell in love with the school," her father remarks. She applied, enrolled, and — on her way to graduating in 2011— met her future husband, Paul Lazenby ('10), now the director of the College's Annual Fund.
The final meeting took place over the telephone some seven years later. After 40 years in investment banking, Mr. McCarthy had been praying regularly about whether God was calling him to a new career. He then got a call from the College's current president, Dr. Michael F. McLean, asking if he would consider succeeding the retiring Peter L. DeLuca. "I get it," he remembers thinking. "I hear the message, and I am interested. It's a school I love, and this is the opportunity for me to apply my talents in these next 40 years."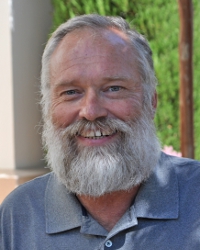 Clark Tulberg ('85)
It would not be accurate to say that, in becoming the College's new facilities manager, Clark Tulberg ('85) is "returning" to his alma mater. In some ways, he never left.
Upon graduating in 1985, Mr. Tulberg founded his own company, Tulberg Construction, which operated locally for more than three decades. "There was always at least one alum on the payroll," he says, and the company was the top choice among tutors for home renovations. It also did some long-deferred work for the College, remodeling the kitchen and replacing the heating system in the president's residence. Meanwhile, Mr. Tulberg and his wife, Hannah (Kern '77), have raised their six children — three of whom are alumni — just a few miles from campus.
Yet for Mr. Tulberg, succeeding the retiring Tom Mellein is, nonetheless, a kind of homecoming. "This place holds a special place in my heart. It definitely does," he says. "It was instrumental in turning me around from my wild youth, helping me to realize that there was something bigger than myself. I feel indebted to it." As facilities manager he is responsible for overseeing all of the campus' 800+ acres, maintenance, its buildings, new construction, janitorial work, and security. "I feel like the College can use my skills," he says, and he is glad to put them at its service.
In his spare time, Mr. Tulberg is one of the Ventura County organizers for the Best Day Foundation, which organizes beach camps for children with special needs. On a given Saturday, he will oversee some 60 to 100 volunteers, many of them students from the College, who help children to experience the joy — sometimes for the first time — of surf, wind, and sand. "Amazing things happen on the beach," he says, "for both the volunteers and the participants."
"The things we discover in the classroom, we recognize as true not because someone told us that they are true, but because we have reasoned to them for ourselves."
– Thomas Cavanaugh ('18)
Larkspur, California
"On behalf of the Church in Phoenix, I want to express my appreciation of the witness to Christ offered by the faculty, staff, and students of this exceptional institution, and to thank you for your love of learning and your desire to offer fitting worship to the Blessed Trinity."
– Most Rev. Thomas J. Olmsted
Bishop of Phoenix
CALENDAR
NEWS FROM THE COLLEGE