October 1, 2020
Feast of St. Thérèse of Lisieux
"If you ask members of our early graduating classes, especially the women, you will find that there has always been a lively devotion to St. Thérèse of Lisieux at Thomas Aquinas College," says President Michael F. McLean. "She is the namesake of one of our residence halls; her statue stands in a prayer garden named in her honor; students place flowers at the statue's base and offer novenas for her intercession."
What explains the enduring popularity, the tremendous devotion to this 19th century Carmelite?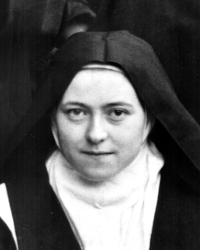 Perhaps it is that here, where students read the works of the most lauded minds of Western civilization, there is a comfort in turning to St. Thérèse, a simple woman who, through her zeal for sanctity, became a Doctor of the Church. Tasked with the demands of the College's rigorous curriculum, students find solace in her "little way," which asks only that we undertake life's simplest tasks with the greatest love.
And so on this, the Feast of St. Thérèse of Lisieux, Thomas Aquinas College is pleased to announce that, in keeping with this longstanding devotion, it is placing its Legacy Society under the Little Flower's patronage. And, in her honor, the College has dubbed the next few weeks — from today, her feast day, through November 2, All Souls Day — "St. Thérèse Legacy Month," so as to raise awareness about the Society and encourage those who love the College to consider joining its ranks.
What is the St. Thérèse of Lisieux Legacy Society?
"It is a growing group of alumni, parents, and friends who support TAC through planned giving, most often by including the College in their estate plans," explains Paul Blewett, the College's director of gift planning. "While most friends of the College give as much financial support as they can during their earthly lives, many of us cannot afford to make more substantial gifts until our departure from this world. At that moment, however, the assets that we leave behind can be converted into the building blocks of an eternal legacy, making possible the education and formation of future generations of TAC students and alumni."
St. Thérèse of Lisieux Legacy Society members often find that they can protect their assets, achieve their financial goals, and provide for loved ones by including TAC in their estate plans. Members are a beloved part of the College family and will always remain so. Both throughout their lives and after, the College's chaplains offer Masses for them, and its students keep them in their prayers. "Members' names are recorded in our chapels," says Mr. Blewett. "We remember their generosity, and we look with joyful hope to when we can express our gratitude to them at the heavenly banquet."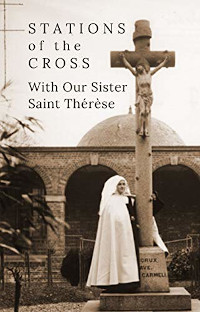 In honor of the St. Thérèse Legacy Month, the College invites all its friends to please fill out this quick form, expressing an interest in learning more about the St. Thérèse of Lisieux Legacy Society. "We are not asking anyone to make a gift at this time, or even to commit to doing so in the future," says Mr. Blewett. "All we ask is that you learn more about how you can include Thomas Aquinas College and its students in your estate, about how you may, in the words of St. Thérèse, 'use the gifts you have received, and pass on the love that has been given to you.'"
In gratitude, the College will send all those who complete the form a free copy of Stations of the Cross with Our Sister Saint Thérèse, by alumna author Suzie Andres ('87).
St. Thérèse of Lisieux, pray for us!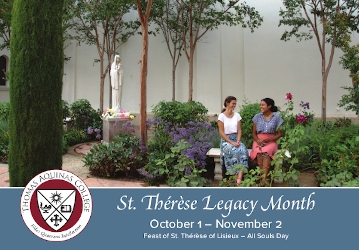 "I am most grateful for Thomas Aquinas College's resolute fidelity to the Church and her teachings. The young people whom you serve certainly are being formed to think with the Church and to defend the Faith with courage and charity."
– The Most Rev. William E. Lori
Archbishop of Baltimore
Chair of the USCCB's Ad Hoc Committee on Religious Liberty
NEWS FROM THE COLLEGE