Posted: October 27, 2017
The American Council of College Trustees and Alumni (ACTA) has released its annual report (PDF) on the curricular strength of American institutions of higher learning and, once again, Thomas Aquinas College is at the very top of the list.
On its What Will They Learn? website, ACTA posts evaluations of the major public and private colleges and universities in all 50 states — over 1,100 four-year institutions, with nearly 8 million undergraduate students among them. For the ninth time in as many years, ACTA has given Thomas Aquinas College a grade of "A" and a perfect rating.
By earning an "A," Thomas Aquinas College rates among the top 2 percent of American colleges and universities, 24 schools in all, named to ACTA's coveted "A List." Moreover, the College is one of only four schools, or the top 0.4 percent nationwide, to earn a perfect score for the strength of its curriculum.
"While most colleges continue to argue for the significance of a liberal arts general education, they often give limited substance to those promises," the report's authors observe. "There are, of course, shining exceptions to this trend. These institutions — large and small, some famous and some worthy of more fame than they currently receive — have maintained rigorous general education programs." Thomas Aquinas College, the authors continue, is an example of a few select schools that "insist on rigorous, common academic experiences."
While numerous guides rank colleges and universities based on popularity or reputation, ACTA's annual rating evaluates schools solely on the basis of their curricula. It focuses on the substance of schools' mandatory courses and texts, or core curricula, identifying seven essential areas of study for undergraduates: composition, literature, U.S. government or history, foreign language (at an intermediate level), mathematics, natural science, and economics. The more of these areas of study required by a college or university, and the more substantive the curricula in these areas, the higher the school's overall ACTA rating.
"Thomas Aquinas College offers a rigorous and carefully designed four-year program of studies. Every student goes through the same integrated program that includes four years of philosophy, four years of theology, four years of mathematics, four years of natural science, four years of seminar — literature, history, and political science — two years of Latin, and one year of music," says Dean John J. Goyette. "This hearkens back to a tradition of learning that has been abandoned by the modern universities, an integrated curriculum designed to provide a well-rounded education."
The versatility of this program is evident in the College's alumni, who go on to excel in a wide variety of professions, from law and medicine to journalism, public policy, technology, architecture, and military service. "The rigorous study of the great books, and our use of the Discussion Method, not only elevates the minds and hearts of our students to the most important things, it also perfects their powers of reason," says Dr. Goyette. "It helps them develop the ability to read carefully, think critically, articulate a thesis, and learn from their peers. It thus provides them with the skills necessary for success in any discipline or profession."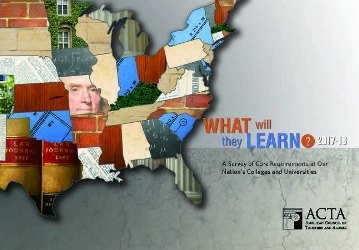 "Here I am surrounded by other people my age who share my interests, who value their education as much as I do, and whom I can have fun with while still learning about big ideas. It is an awesome experience that I have never found anywhere else."
– Patrick Nazeck ('19)
Ridgecrest, California
"I am deeply touched by the quality of the intellectual and spiritual formation that you offer. The study of philosophy should lead to a conviction that truth can be known, articulated, and defended. Your college shows that this is possible, and on a high level!"
– Rev. Wojciech Giertych, O.P.
Theologian of the Papal Household
NEWS FROM THE COLLEGE