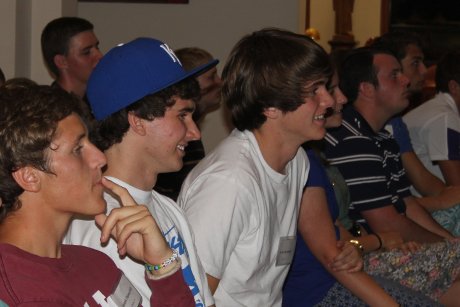 Today 121 rising high school seniors arrived at Thomas Aquinas College for two weeks of lively discussion about the works of some of the most influential authors of Western civilization.
While most Californians drove to campus, some 60 students from other states, Argentina, Italy, Germany, and Canada, were greeted at Los Angeles International Airport by the Summer Program prefect team, which consists of current students and alumni.
Upon arriving at the College, the students settled into their residence halls — St. Monica Hall for the ladies, and Sts. Peter & Paul Hall for the gentlemen — and met their roommates for the next two weeks.
Following a campus tour and BBQ dinner, where they met with the tutors who will be leading their classes, the students visited over ice cream. Later in the evening, after a traveler's Mass in the Chapel, orientation began in the College library, continuing on in the residence halls.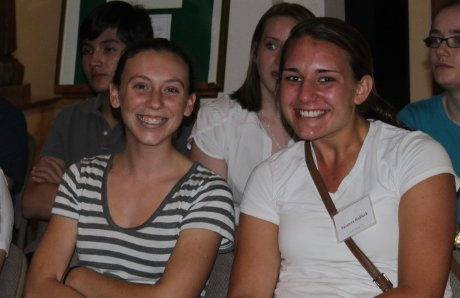 It's a thoughtful, excellent, and lively group of students, and we look forward to working with them!
To keep up to date with this year's High School Summer Program over these next two weeks, follow this, the program's blog, for around-the-clock updates and photo galleries.