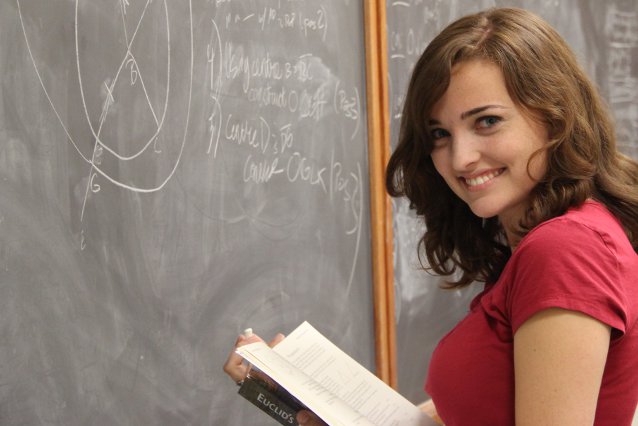 Following Monday's classes most students spent the afternoon recreation period on the College basketball courts, preparing for that night's basketball tournament. Then came dinner, followed by an abbreviated study hall. About halfway through the session, students headed off for various classrooms around campus, where prefects taught them how to demonstrate Euclidean propositions in preparation for Tuesday morning's class.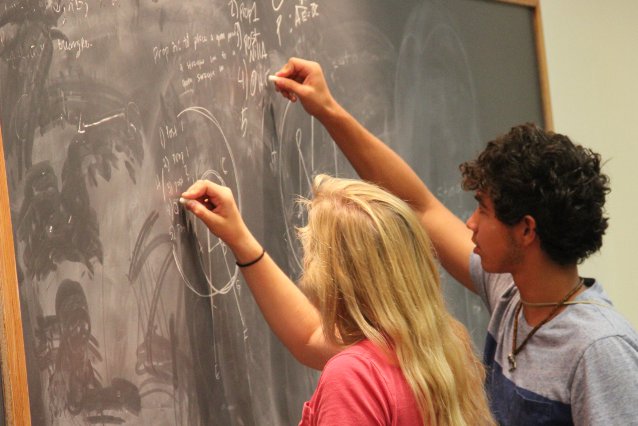 After study hall and Rosary, the group returned to the basketball courts for two highly anticipated match-ups of students vs. prefects. In both the women's and the men's matches, the prefects emerged triumphant, but the games were close and hard-fought, and everyone had a great time.
Back in the residence halls after curfew, students enjoyed the usual prayers and said their nightly consecration.Then it was time to catch some sleep before another big day on Tuesday — Euclid in the morning, the beach in the afternoon, and Santa Barbara at night!