After Saturday's Punch Bowls Hike, students enjoyed some down time on the academic quadrangle and in the campus coffee shop:
Then, that evening, Director Jon Daly and the Admissions crew prepared a delicious tri-tip barbeque. From there followed the highly anticipated Open Mic Night:
After the performances, the group took a Rosary walk, starting at the Chapel …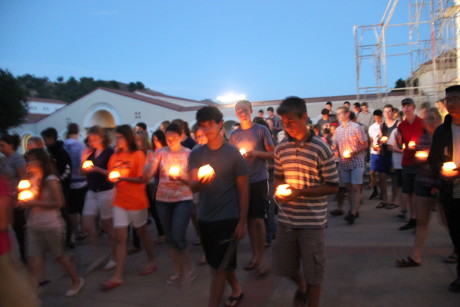 … and continuing down to the Lourdes Grotto, where students placed their candles around the statue of the Blessed Mother: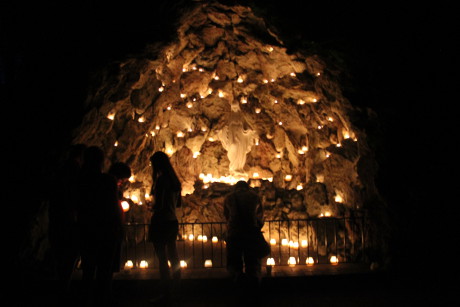 Finally everyone came together on the back patio of St. Joseph Commons for some popcorn, candy, and a movie — The Chorus. From there it was back to the residence halls for some rest before Sunday's trip big to Los Angeles!