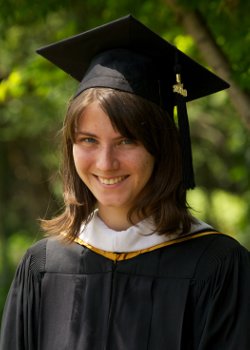 Please pray for Rosie Grimm ('10), daughter of Rose and Dan (both '76), who has been diagnosed with cancer. We recently received the following update from her sister:
Dear friends and family,
Rosie met with an oncologist in Ventura [Friday], and learned that the cancer has spread … she has three nodules in one lung and one in the other. She will probably start immunotherapy next week. Please pray for all aspects of her treatment to go well. She (impressing me greatly) continues in pretty good spirits ... I'm sure supported by your prayers. Thanks yet again for them, and for continuing them ... as you can imagine, this is a pretty hard time! But it is greatly helped by the aid God has given through your prayers. May He reward you as He knows how.
Love in Christ,
Wendy-Irene (Grimm '99) Zepeda
Please take a moment to say the following prayer through the intercession of Bl. John Henry Cardinal Newman:
 

God our Father, you granted to your servant Blessed John Henry Newman wonderful gifts of nature and of grace, that he should be a spiritual light in the darkness of this world, an eloquent herald of the Gospel, and a devoted servant of the one Church of Christ. With confidence in his heavenly intercession, we make the following petition:
 
For a successful treatment for Rosie and for her speedy and complete healing.
For his insight into the mysteries of the kingdom, his zealous defense of the teachings of the Church, and his priestly love for each of your children, we pray that he may soon be numbered among the saints. We ask this through Christ our Lord. Amen.