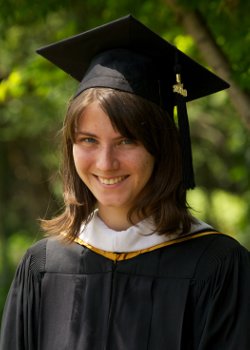 An update on Rosie Grimm ('10), courtesy of one of her sisters:
"Please continue to pray for my sister Rosie. She had scans recently. Here's her Facebook post: 'Mostly good news: The tumor in my neck is no worse and possibly better, and the tumors in my lungs are either stable or growing pretty slowly. The bad news is that the trial I want to get into has not opened yet, and they aren't sure when it will open, though hopefully it won't be too long. Since I'm asymptomatic, we have a little time to play with, but of course I'd like to get start ASAP. So please pray that the approval for the trial comes through quickly.' She's heading back East on Monday to get an initial screening for a trial, as a first step. Thanks for your prayers, so much!"
Please continue to keep Rosie and her family in your prayers.
Jesus, I trust in You!
Our Lady, Health of the sick, pray for us.
St. Rita, pray for us.
Blessed John Henry Newman, pray for us.
Blessed Miguel Pro, pray for us.