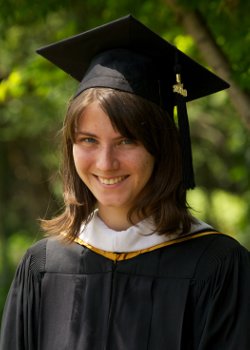 From Rosie's mother, Rose Grimm ('76):
"We have just had some less than good news — Rosie's latest scans show that the tumors in her lungs have grown slightly (although not spread anywhere else). She is not experiencing any symptoms from this, but it means that she may not be able to stay on her present clinical trial. She will be still in the trial for the next six weeks, and if there is no change for the better, we will move on to some other form of treatment.
"Could you please be praying for some good and speedy change for the better? This clinical trial has previously had some very good effects for Rosie.
Thanks so much.
Rose
Meanwhile, one of Rosie's sisters, Wendy-Irene Zepeda ('99) has requested that friends say the following prayer to Our Lady of Lovely Surprises for Rosie:
Dear Mother Mary, God gave you the loveliest of surprises, Himself coming as man for our salvation; and through you He gave this surprise to the world. At Cana, you showed us how you love to imitate God by giving us lovely surprises through your intercession. Mother, we long for lovely surprises, especially in this matter...; please send us those which please you. Give us every helpful sweetness to draw us to Your Son. Amen.
Please keep praying. Thank you!