"I was in my dress and getting ready to leave," recalls Lane (Smith '04) Scott, describing that woeful day in 2011 when she almost got her Ph.D.
After spending three years completing her coursework and another four writing a dissertation, she had made the six-hour, 400-mile drive from her home in Angels Camp, California, to Los Angeles to defend her dissertation at Claremont Graduate University. Then the phone rang.
It was her adviser. "He said that the department chair had not actually bothered to read my dissertation until the night before, and then determined that I had an incomplete understanding of the subject," she sighs. The defense was canceled. "Dissertation defenses never get canceled. Everyone knows that once the defense is scheduled, you're golden. It was mortifying — unprecedented. I was in my dress and on my way to the campus, and instead of being done I had to write an entirely new dissertation."
Over time she has come to regard that moment as a blessing. "The truth of it is, I had not done as good a job as I could have," she admits. She had plenty of excuses. She had written her 300-page treatise on libertarianism and natural law in the dark, early hours of the morning, and late at night — whenever she was not tending to her babies (Marion, now 7, and Winslow, 5) or the family farm and its "rotating menagerie" of animals. "I didn't do the best that I could have, and God dropkicks you when you do that."
In 2013, after many more late nights and early mornings, plus the birth of her third child (Fulton, now 4), she completed a second dissertation. This one, about the political thought of Austrian economist/philosopher Friedrich Hayek, received great acclaim from the review board and earned her a doctorate in politics and policy. "I don't know how I did it," Dr. Scott reflects. "God saw me through with a lot of work and a lot of heartache." The ordeal was good preparation for the life she leads today — as a scholar, a pundit, a rancher, a wife, and a Catholic homeschooling mother.
Intellectual Journey
Growing up the second of four children in northeastern California gold country, Dr. Scott was, in her words, a "wishy-washy Union Congregationalist" who found her way to the College "by fluke." A public-schooled teenager, she had set her heart on Stanford, but her father — an atheist with a strong sense of the natural law — spotted an ad for Thomas Aquinas College in National Review. At his suggestion, she agreed to attend the two-week high school summer program. There she encountered the work of Jean Henri Fabre.
Dr. Scott recounts the scene: It was the first day of the program, and she was in Dr. Kaiser's section, discussing Fabre's detailed descriptions of the metamorphosis of a caterpillar. The subject, so small, had implications so vast, opening her eyes to "the miracle of the natural world," and demonstrating "that things have a nature, and they consistently achieve the end of their nature."
That day, she knew where she would go to college. "I had never had a chance to think about such things before," she says. "I walked around thinking, 'I am so happy here.' I ended up applying to Thomas Aquinas College and nowhere else."
At the Easter Vigil during her Sophomore Year, she entered the Catholic Church. "My conversion was actually a selfish inclination," Dr. Scott observes. "I looked at how people at the College acted, the way they treated each other, and the strength of their families, and I wanted those things for myself. It wasn't a difficult decision. I already believed in God, and after carefully going through the whole of the Bible in Freshman Theology, the truth of the Church's claims became obvious."
By Junior Year, "I felt, intellectually, like I was in a kind of paradise. I was so in love with the program," she says. The only downside was that Senior Year would soon arrive, and she began to dread the prospect of graduation. "I wasn't ready for it to all be over. It was like a party that I didn't want to end." In an attempt to keep the party going, she opted for graduate school, enrolling at Claremont's School of Politics and Economics.
"I felt prepared for the graduate school program, but more than that, I had an advantage that my classmates did not: I still believed that one ought to study things without cynicism, to read authors as if they were telling the truth," Dr. Scott says. "Among my very intelligent, very well-educated colleagues, there was a sense that there was not really a truth to find, or that to get to the heart of the matter you had to find the hypocrisy of the authors' character and their lives. And when you're constantly doing that, as a learner, you don't allow yourself to discern the truth because you have preemptively disqualified anyone who may have something to teach you."
By contrast, studying the great books at the College had prepared her to consider texts critically, but at face value. "That ability to go through life without ingrained cynicism enables you to spring toward the truth and toward knowledge without any of the obstacles we can put in our own way," she notes. In 2006 she earned her master's degree and began coursework for her doctorate.
The Country Scholar
That summer she married a fellow Thomas Aquinas College graduate, Sage Scott ('05). Sage had taken an entry-level sales job at a national furniture company, and the couple "worked like crazy people and lived like paupers in East L.A., scrimping and saving so we could eventually get out of there and buy land." A series of promotions eventually gave Sage, now the company's vice president and general manager of hospitality, the flexibility to live anywhere on the West Coast. In 2009 the Scotts returned to Lane's native Angels Camp, where they purchased a nine-acre farm.
"I don't know how to raise good sons in the city," she explains. "I'm not saying it can't be done, but I don't know how to do it, because I'm from the country and I only know how men are raised here." Two friends from her graduating class, Aleyna (Farrell) and Brendan Wicke (both '04), have since bought a five-acre farm two miles up the road, "and we do the country life together." The two mothers also collaborate to homeschool their combined 9 children.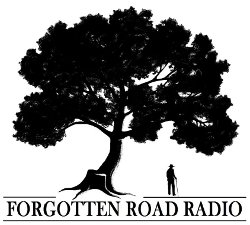 When she is not teaching subtraction or literally going after lost sheep, Dr. Scott continues her work as a scholar and writer. She is a visiting fellow at the Independent Women's Forum, where she writes about food policy, wage laws, and the status of women in the world. She also has done some development work for the Pacific Research Institute and copyediting for the Claremont Review of Books. Meanwhile, the Scotts and fellow alumnus Matthew J. Peterson ('01), are developing a media and public-policy center to house a blog and a series of podcasts exploring literature, history, and authentic Catholic community and culture.
As for how she manages the competing demands of farm, family, homeschooling, and professional work, Dr. Scott looks back to those long nights and early mornings when she twice wrote her doctoral dissertation. "To help us achieve excellence in any vocation — religious life, marriage, whatever — God will slowly strip away the things that are not necessary," she says. "In grad school, I went through much of that weaning when I still had only one child. So, by the time I had two or three, and my motherly vocation really got challenging, I had already given up time-wasting habits like watching TV; and I had become accustomed to getting the laundry and housework done as fast as possible. All moms have to do that eventually, but I was forced to do it early. That was a blessing."
Pioneer Spirit
Another blessing, she has discovered, is getting to practice the Faith in a remote area, even though there is little in the way of a supportive Catholic culture. "In some sense, living in rural California is like living in a spiritual wilderness," she notes. "Sage and I are really grateful that, over these last 10 years, we have been able go to out and make a life here. We feel like pioneers."
For encouragement, the Scotts look to the early days of Thomas Aquinas College. "We are constantly inspired by the thought of what the College's founders did," says Dr. Scott. "They were real pioneers. They left their respectable jobs and cocoons that the world looked on favorably. They chose to risk becoming laughing-stocks because they knew that they had more to give. They knew that they needed to go out into the proverbial wilderness and make something new with the knowledge that they had and, miraculously, they succeeded. Whenever we start to wonder, 'Wow, what are we doing here in the middle of nowhere?' we try to think of them."
Her "hero," she says, is the College's founding president, Dr. Ronald P. McArthur who, as a member of her Senior Thesis panel, advised her to pursue graduate studies at Claremont. "I was pregnant when he died in the fall of 2013," Dr. Scott remembers. A few months later, the family welcomed their fourth child: Ambrose McArthur Scott.
Naming their son for the late president was just a small gesture of gratitude, Dr. Scott says, for all that Dr. McArthur — and the college he founded — have done for her. "What do I have that Thomas Aquinas College hasn't given me, in some way, other than my life itself?" she asks.
"It was because of my experience at the College that I became Catholic, and then so did my mom and my sister, Colleen ('11). It was my time at the College that led me to pursue the intellectual life in graduate school. Contacts from the College have helped Sage and me find every job we have ever had. The College gave me my closest friends, my husband and, by extension, my children. I don't have anything good to which Thomas Aquinas College is not, in some way, instrumental. It has made all the difference for me."
As Dr. Scott sees it, the many gifts of her education carry with them a mandate. "We alumni have the example of the founders to go out and try something radical, to go and do something that hasn't already been done," she says. "It is up to us to go out and bring Catholicism to a new group of people, to rope them in and let them flourish in the fullness of the Faith."