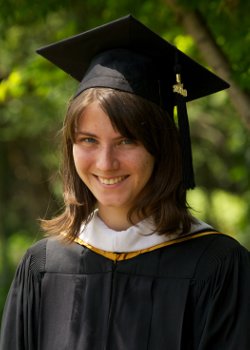 Please keep praying for Rosie Grimm ('10). The latest report from her family reads:
"We didn't get good news ... the nodules in Rosie's lungs have grown somewhat. They'll be meeting next week to discuss the next step. Thanks, as ever, for your prayers ... this is hard news, but we know God has a plan."
 
The Grimms asks that friends seek the intercession of Bl. John Henry Cardinal Newman, on Rosie's behalf, through the following prayer:
 
O God, who bestowed on the Priest Blessed John Henry Newman the grace to follow your kindly light and find peace in your Church; graciously grant that, through his intercession and example, we may be led out of shadows and images into the fullness of your truth, and that Rosie be speedily and completely healed. Through our Lord Jesus Christ, your Son, Who lives and reigns with you in the unity of the Holy Spirit, one God, for ever and ever.
God our Father,
your servant John Henry Newman
upheld the faith by his teaching and example.
May his loyalty to Christ and the Church,
his love of the Immaculate Mother of God,
and his compassion for the perplexed
give guidance to the Christian people today.
We beg you to grant the favors we ask
through his intercession
so that his holiness may be recognized by all
and the Church may proclaim him a saint.
We ask this through Christ our Lord.
Amen.