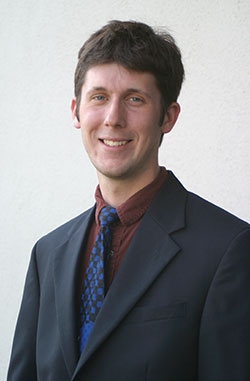 Director of Alumni Relations Mark Kretschmer sends along an update on the status of Matthew Wise ('06):
Matthew Wise '06 has a very serious case of pneumonia. He's in the ICU and in an induced coma. His pneumonia has not been responding to antibiotics. Here is a message that I just received from Matthew's Mother:
The cardiologist wants to do a heart-lung procedure on Matthew as soon as possible. So, right now. The kids and I just got home from the hospital and are going to kneel down and pray during the operation (it will be done in his room, he is too sick to be moved). Asking for angels to guide the doctor's hands, for healing for Matthew, intercession of the saints, and for peace for Mike and Anthony who are up there right now with him. Mike will probably post an update under my name as soon as he can. Thanks so much for all of your prayers! Please join us in extra prayers during this heart-lung procedure!
Please keep Matthew and his family in your prayers. Thank you.
For more, please see the Prayers for Matt Wise Facebook Group.