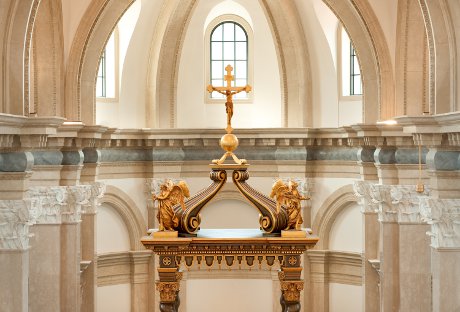 Please pray for the repose of the soul of alumnus Douglas Alexander ('77), who died on May 18. Please also pray for the consolation of his wife, Leslie, and their six children.
A member of Thomas Aquinas College's third graduating class, Mr. Alexander was a convert to Catholicism, entering the Church at the Easter Vigil of his Freshman Year. After his graduation in 1977, he went on to earn a master's degree in political philosophy from the Claremont University Graduate School. Throughout his life he held numerous positions in organizations dedicated to Catholic education and education policy, including the Free Congress Foundation, Seton Home Study School, and the Catholic Schools Textbook Project, where he served as executive editor.
Eternal rest, grant unto him O Lord
and let perpetual light shine upon him.
May his soul and all the souls of the faithful departed rest in peace.