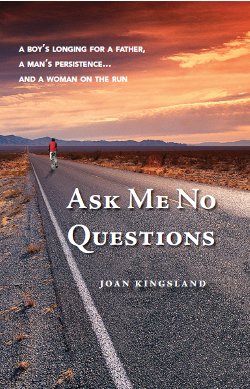 Dr. Joan Kingsland ('88), a moral theology professor at Mater Ecclesiae College in Greenville, R.I., has published her first novel, a suspense thriller titled Ask Me No Questions. She offers the following plot summary:
"When the overwrought Liz Foster moves with her three children to the small backwater town of Fort Davis, Texas, she earnestly strives for her not so cooperative children to keep a low profile. Her eldest son, Jimmie, is much more concerned about learning the identity of his real father from his mother. Her youngest son is busy building booby traps and protection devices against those who killed his father and might come after them. Jackie is just a normal young teenager trying to lead a normal life. Jimmie's soccer coach, David Johnston finds himself first annoyed, but then intrigued, suspicious and even attracted to Liz. He begins to quietly investigate her and her family but is only more baffled by what he uncovers."
To find out how the story ends, you can purchase the book online (ISBN: 978-0-692-01410-3).