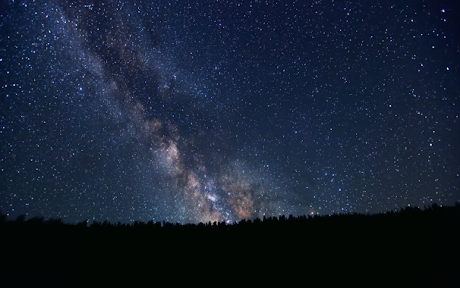 "According to thousands of years of human observations, the heavenly bodies were eternal, they always were, they always will be, world without end. They were immortal, divine, yet visible, and moving with what must be mathematical precision. The hope of drawing close to God by uncovering the mathematical elegance and precision of the divine heavens is what attracted Ptolemy to devote his life to studying the heavens."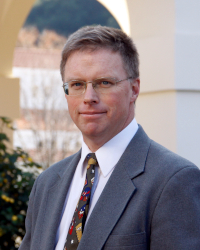 Dr. Andrew Seeley ('87)So writes Thomas Aquinas College tutor and alumnus Dr. Andrew Seeley ('87) in a fascinating essay for The Imaginative Conservative, The Gravity of Gravity: A Quick Look at Astronomy and its Relevance. In discussing the discoveries of Ptolemy, Copernicus, Brahe, Galileo, Kepler, Newton, and Einstein, Dr. Seeley explains the effects of astronomy on history and culture, and why its study is an important part of a liberal education. He also writes about how his alma mater — and the emphasis its classical curriculum places on astronomy — made him a lifelong stargazer:
At the beginning of Sophomore year, I spent two weeks systematically observing the sky with the naked eye, then studied Ptolemy, Copernicus, Kepler, Galileo, Newton, and Einstein over the next three years. Not only was I introduced to the historical developments of science, but I came to see the reasons why we believe that the Earth moves, and that all things are heavy. More than that, I was able to enter into Dante's imaginative vision of the cosmos, and understand the ways in which St. Thomas used astronomy to help understand the science of theology.
The Ptolemaic portion, especially grounded in the two weeks of observations, made me a friend of the night skies for the rest of my life. The observations involved watching the sky at different times through the night, and watching it at the same time every night for a while, noting especially what was rising and what was setting. It set up a habit of keeping track of the sky …
In addition to serving on the College's teaching faculty, Dr. Seeley serves as executive director of the Institute for Catholic Liberal Education. His full article is available via The Imaginative Conservative.