The above aerial video of the Thomas Aquinas College campus — shot and edited by Paul Lazenby ('10) — has been named No. 15 on the Great Value College's 2017 list of Stunning Aerial College Tours via Drone Videos.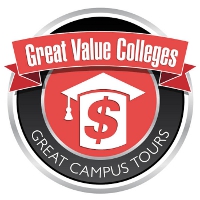 Only 30 colleges nationwide are included on the list, which was culled from popular YouTube videos of schools that are known for their beautiful campuses. The video, which Mr. Lazenby produced last fall, captures the academic quadrangle, the walkable Stations of the Cross, the lower campus, and Our Lady of the Most Holy Trinity Chapel. It also features music by the Thomas Aquinas College Choir.
"Each aerial campus tour video on this list has unique editing, production details, and types of drones used to create the finished product we're watching now," says Gabrielle Kratsas, editor of Great Value Colleges. "We were particularly impressed by how [Mr. Lazenby's] video takes viewers through the surrounding forest to highlight the beauty around campus."
The director of the College's Annual Fund, Mr. Lazenby ('10) is, in his spare time, an amateur aerial photographer. He also produced the beautiful video below of student cellist Ingrid Beers ('20) playing Bach's "Cello Suite No. 1 in G" in St. Cecilia Lecture and Concert Hall, construction of which is nearing completion.