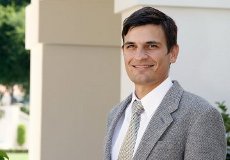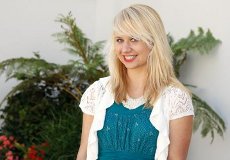 Two classmates from the Thomas Aquinas College Class of 2003 have happily returned to campus this fall as the newest members of the teaching faculty.
"There were a lot of places I was interested in teaching at, but I always had it in the back of my mind that it would be sad if I could never do Euclid again," says Jared Kuebler ('03). "It was always my dream to come back, particularly for the community of tutors here and the opportunity to teach across the curriculum."
"It is special to be amongst a faculty that loves what they do," says Elizabeth Reyes ('03). "It is such an honor to be here."
Welcome home, Mr. Kuebler and Miss Reyes!