Faith in Action Blog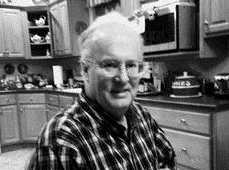 Please continue to pray for the repose of David Halpin ('79), husband of Natalie (St. Arnault '80) and father of Rose ('06) and Margaret Tannoury ('08), who died on March 6. Below is the text of his obituary, penned by the Halpins' daughter Elizabeth:
... for God is greater than our hearts
and all is known to Him.
— 1 John 3:20
David B. Halpin, attorney at law, of Chesterton, Indiana, passed away Friday, March 6, 2015, in South Bend, Indiana. He was 63 years old. A true renaissance man, Dave lived and worked wholeheartedly for the Catholic faith and his family. He is most lovingly remembered by all who knew him. David is survived by his wife, M. Natalie Halpin (St. Arnault) and their children — David, Eugene, Rose, Margaret (Tannoury), Elizabeth, Gertrude, Thomas, James and Seth Halpin — along with their grandson, Alexander Tannoury, and son-in-law, Chadi Tannoury. Also surviving are his mother, Margaret Kathleen Halpin (Nolan), and his siblings — Philip, Patrick, Timothy, Margaret (Ortiz), Mary Ann (Shapiro), Peter, Kathleen (Santoro), and John Halpin — along with their spouses, children, and numerous extended-family members. He is preceded in death by his father, Eugene Philip Halpin.
Born to Peggy and Gene Halpin on October 21, 1951 in Seattle, Washington, Dave grew up in South Pasadena, California. His childhood recollections were of a bygone era — attending parochial grammar school with the nuns, playing the drums in a rock 'n roll garage band, working his father's catering truck route in downtown Los Angeles and surfing the Pacific Ocean waves before it was "cool."
After graduating from South Pasadena High School in 1969, Dave enlisted in the United States Coast Guard. It was through the Guard that he learned the importance of discipline and the necessity of higher education. He was honorably discharged in November 1974. In the fall of 1975 he began his undergraduate studies at Thomas Aquinas College in Southern California. He received his Bachelors of Liberal Arts in 1979. While attending the College he was ordained to meet his life partner and wife, Natalie St. Arnault. They married December 29, 1979, at Holy Ghost Catholic Church in Denver, Colorado.
Dave graduated from the University of Notre Dame Law School in 1983. Subsequently he was sworn and admitted into various jurisdictions, courts, and state bars. He was licensed to practice law in Colorado, New Mexico, Illinois, and Indiana. He was also licensed in Native Tribal Law for the Navajo Nation, White Mountain Apache, and Zuni Pueblo.
Dave and Natalie moved to Indiana in November 1991. They raised their nine children in the Chesterton/Duneland area — a semi-rural community in Indiana on the southern shores of Lake Michigan. Dave led the family by example with prayer, hard work, and quiet acts of love. He was a great storyteller and fantastic impersonator; he had a knack for making a room burst into laughter with his keen sense of humor and wit. He was an avid reader, swimmer, and bicycle enthusiast. He took pride in the Halpin homestead — sweating in his yard most summer Saturdays or snow blowing the drive in the bleak of winter.
Dave was a member of St. Patrick Parish, its Men of St. Joseph, and the Knights of Columbus. His life will be honored by family and friends with love, laughter and prayer.
In lieu of flowers, checks can be made payable to Dave's widow, M. Natalie Halpin. Please post farewells, stories and/or condolences via the White-Love Funeral Home website.

God's blessings and the peace of Christ to each and every one touched by Dave's life.
Blog Categories
"When you're discussing the great works you have to assimilate what's being said by the author to your own understanding. Rather than passively receiving information, we're becoming self-learners and independent thinkers, making the great ideas our own."
– Matthew Dugan ('18)
Wayzata, Minnesota
NEWS FROM THE COLLEGE
"I am full of admiration for what the College, its founders, its leadership, its faculty and staff, and its students and alumni have achieved."
– George Cardinal Pell
Archbishop of Sydney