Summer Program Blog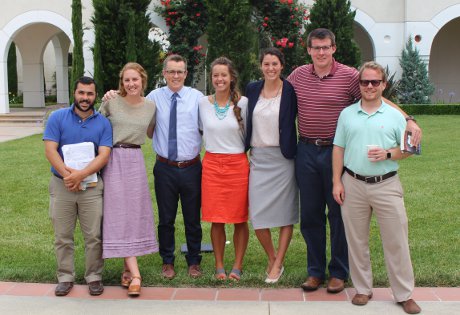 Members of the California Summer Program team who will soon be heading to New England: Head Men's Prefect Andrew Rossi ('13), Head Women's Prefect Sarah Dufresne ('14), Admissions Director Jon Daly, Prefects Katie Ellefson ('16), Seamus O'Brien ('20), and Dean Selmeczy ('08)
Yesterday we began introducing the prefects for this year's New England High School Summer Program. Below is part 2: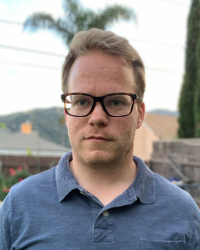 Daniel Selmeczy ('08)• If you have been following this year's California Summer Program, you know the name Daniel Selmeczy ('08). Best known as the Summer Program's dance instructor, Dan's specialty is turning neophytes into skilled dancers in time for the end-of-the-program dance. This is his twelfth year as a prefect, and he's fired up to bring the program to the East Coast. "We are excited to be part of bringing this same program to a different location," he says. "This program will be smaller than it's been in California, which I think will create a great sense of community. Students will get to know each other and the prefects well." His favorite memories of past years' programs are the conversations in the residence halls and, not surprisingly, the dance lessons.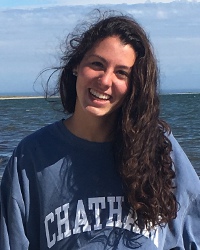 Maggie Dillon ('21)• Maggie Dillon ('21) is uniquely well suited to bring the TAC Summer Program to New England. As the granddaughter of late TAC president Thomas Dillon and the daughter of two alumni, she has known and loved the California campus — where she will soon enter her junior year — all her life. But she grew up in Massachusetts and lives in Lunenburg, about one hour away from the new campus, so this program will be, for her, a homecoming of sorts. "I attended the Summer Program in high school, and those two weeks were so wonderful and so fun that I didn't think life could get any better," Maggie recalls. "I am thrilled for the opportunity to be a part of it again! I am so excited to make new friends and be with them as they experience two of the best weeks of their lives."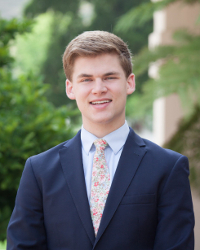 Kevin Murphy ('22)• "I have never worked the Summer Program, nor did I attend it," admits Kevin Murphy ('22) of Des Peres, Missouri. "So I am really looking forward to being a part of an experience which so many of my classmates described as incredibly formative." A rising sophomore, he is one of the students who, having spent their freshman year on the California campus, are now transferring to the New England campus to complete their studies there. He has some good advice to share with the Summer Program students. "Don't be afraid to speak up in class," he says. "It's sometimes hard to be comfortable sharing ideas in a room full of strangers, but I assure you, participation in the discussion is the best way to really dive into the curriculum."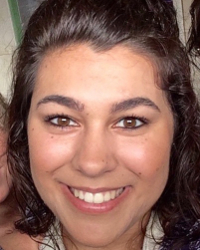 Simone Kelly ('22)• Simone Kelly ('22) is a fellow New England transfer, eager to share the blessings of Thomas Aquinas College with the East Coast. Having attended the Summer Program when she was in high school, she knows well the important role that prefects play in the program. "The prefects really helped me and encouraged me during those two weeks," which she likens to a TAC "boot camp." She is "excited about getting other people excited," she says, "showing the students what our academic program is all about and helping to spread the word about our new campus." A lifelong resident of Santa Paula, California, she is specially looking forward to exploring the Northeast. "I can't wait for our trip to Boston and to go kayaking on the Connecticut River!"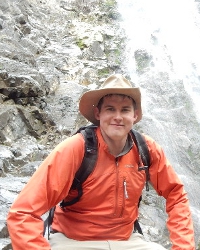 Seamus O'Brien ('20)• As a boy Seamus O'Brien ('20), a rising junior from Soldiers Grove, Wisconsin, wanted to be a priest — and Santa Claus. "But I also never got why more hotdog salesmen didn't sell bratwurst," he explains. "So I told my parents that when I grew up I was going to be a priest and Santa Claus who owned a hotdog cart which sold brats instead of hotdogs." What more need be said about the man? When he is not contemplating a life of holiness, generosity, and German sausage, this third-time prefect delights in the Summer Program's hikes, sports, and conversations. At the California program, it was said that he was "an animal" in the watermelon water polo match, so be sure to keep an eye on him during the upcoming athletic competitions!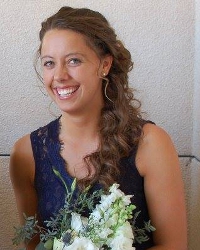 Katie Ellefson ('16)• When she was just 8 years old, Katie Ellefson ('16) decided that she wanted to become a nurse — a conviction that has remained with her to this day. Yet rather than enter a nursing program directly out of high school, she chose to come to Thomas Aquinas College first. "I'm so happy I did," she says, "because it helped prepare me in ways I never imagined for things that challenge me now." In December she will graduate from an accelerated Bachelor of Science nursing program in Cleveland, Ohio. She is taking a break from her studies to serve as a prefect this summer because "I want to help give the high school students a sneak-peek experience of a program that I have witnessed transform many lives for the better — especially my own."