President McLean Names First Members to Team for New England
Posted: March 8, 2017
Four seasoned members of Thomas Aquinas College's teaching faculty, an Admissions counselor, and their families have agreed to be among the "pioneers" who will settle the College's forthcoming New England campus.
"I am pleased to announce that Dr. Thomas Kaiser will head our initial New England team and, per our governance plan, will have the title of associate dean," says President Michael F. McLean. "In addition, the team will include tutors Dr. Michael Augros, Dr. Patrick Gardner, and Dr. Phillip Wodzinski, as well as Mr. Patrick Cross from our Admissions Office. All have demonstrated an admirable willingness to take on the challenge of opening and managing a new campus in New England, and I am very confident that with a team of this quality we will be successful."
In February the College and the National Christian Foundation announced that they had entered into a preliminary agreement, under which the NCF will give the College the former campus of a preparatory school in Northfield, Massachusetts, on May 2, 2017. By God's grace, and contingent upon the approval of the Massachusetts Board of Higher Education, the branch campus will open its doors to students in the fall of 2018. (Sign up for email updates.)
Dr. Thomas Kaiser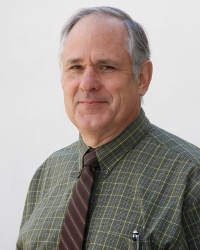 Leading the team will be Dr. Kaiser, a 35-year member of the teaching faculty who oversaw the College's natural science laboratories for 20 years and served for eight years as assistant dean. A member of the College's first graduating class, Dr. Kaiser earned his doctorate in biology at the University of California, Los Angeles. He holds the distinction of being the first member of the faculty to have taught all 23 courses in the College's classical curriculum.
"As a member of the first class on our original campus, I know what it will be like for our first students in New England, and that should be helpful in getting us off to a good start," says Dr. Kaiser. "I think it will be an adventure and a challenge. It's going to be a sacrifice for my wife, Paula, and me to be away from our 11 children and 18 grandchildren, who mostly live here in California, but I think it will be exciting to be among the founding faculty of a new campus."
Dr. Michael Augros
A New England native, Dr. Augros is a graduate of the College who earned his master's and doctoral degrees in philosophy at Boston College. "My wife, Amy, and I both grew up in Merrimack, New Hampshire, about an hour's drive away, and our parents still live there," Dr. Augros reflects. "That's part of why I volunteered to go — but only part. I also want to contribute what I can to help make this new venture a success."
Dr. Augros taught at Thomas Aquinas College from 1995 to 1998, then moved back east to teach for 11 years at the North American campus of the Pontifical University Regina Apostolorum, before returning in 2009. In 2015 he published his first book, Who Designed the Designer: A Rediscovered Path to God's Existence; his next, The Immortal in You, is forthcoming from Ignatius Press. He and Mrs. Augros are the parents of three children; one of them is a student at the College, and another plans to enroll next year. "My hope for the new campus," he says, "is that God will send us able students and tutors who have a pioneering spirit and want to help found something new and beautiful, so that the school will, within a reasonable time, go from being a newborn to a kind of twin sister to the California campus."
Dr. Patrick Gardner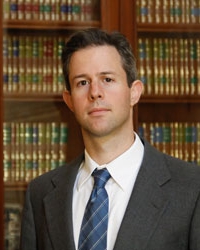 Dr. Gardner likewise has ties to the region, having earned his undergraduate degree at Harvard University before obtaining his master's and Ph.D. in medieval studies at the University of Notre Dame. It is the pioneering example of the College's founders and early students, he says, that has inspired him and his wife, Kate, to move across the country, along with their five young sons.
"We had it easy in our own journey to Thomas Aquinas College, which began about six years ago," Dr. Gardner reflects. "We didn't have to make the tremendous leap of faith that, in the early years of the College, both tutors and students had to make. We came later, when the goodness and greatness of the founders' vision and God's blessings were already manifest in hundreds of students, a generation of grateful alumni, and a breathtakingly beautiful campus. This fact has ever deepened our gratitude for the pioneers of the College, as our love for this community and this education has grown. So when the Northfield opportunity arose, and the prospect opened — both exhilarating and a bit frightening — of being, in a very secondary way, a pioneer myself, I thought, 'How could I refuse?'"
Dr. Phillip Wodzinski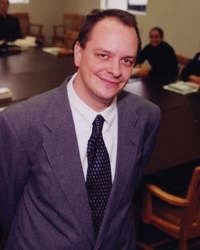 Like Dr. Augros, Dr. Wodzinski attended graduate school at Boston College, where he earned his master's and doctorate in political science, having previously completed his bachelor's degree at Xavier University. "Founding a new campus will require an immense effort on the part of everyone involved, and it will succeed only if God wills; but I cannot imagine not helping to take on this challenge," he says. "New England has held my imagination for as long as I can remember, from my elementary school years, learning of Samuel Adams, William Lloyd Garrison, Henry David Thoreau, and Nathaniel Hawthorne. The depth of the historical character of the campus, the surrounding area, and the whole of the Commonwealth of Massachusetts will never be lost on me."
The Wodzinskis have been enthusiastic champions of the New England project from the moment that College officials first learned that the National Christian Foundation was making the campus available. "The Northfield campus is a special environment, one that I felt the first time I visited," he says. "My wife, Melissa, who has researched it over the course of many hours, has felt this even without yet visiting. We, and our four children, long to be on that campus, and this longing involves a deep respect for the neighboring community. The people of Northfield and the surrounding towns will find the faculty, staff, and students of Thomas Aquinas College to be good, affectionate, and reliable neighbors."
Mr. Patrick Cross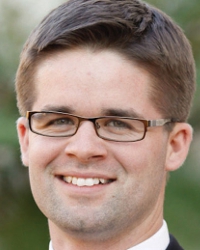 A graduate of the College and a three-year veteran of its Admissions Office, Mr. Cross will depart for Massachusetts at the end of the academic year to begin preparations for welcoming the first class at Thomas Aquinas College, New England, in 2018. "I grew up just an hour away from Northfield in Leominster, Massachusetts, and attended Trivium School in Lancaster," he says. "Naturally I was excited when I heard about the plans for our new campus. Helping to bring such an exceptional education to my home state is a wonderful opportunity and a real blessing."
God willing, and through the efforts of these educators, Thomas Aquinas College's unique form of Catholic liberal education will flourish in New England, just as it has in California.
"I joined our teaching faculty in the early days of the College, and I remember well both the challenges and joys that came with being part of such a tremendous undertaking," says Dr. McLean. "I deeply admire, and am grateful to, these members of our team and their families for volunteering for this opportunity. Please pray for them, as well as for the students yet to come, who will matriculate at Thomas Aquinas College, New England, and help to spread the renewal of Catholic liberal education across the country."
"In our classroom discussions, we are responsible for our own education. We have to get our hands dirty, to figure out the material, to let it become part of us and make us better people. That is real learning."
– Isabella Hsu ('18)
Redondo Beach, California
"Thomas Aquinas College is a small college, but its reputation has spread far and wide. Because it lives off the masterpieces of thought and literature emanating from the Christian tradition of the Western world, it provides a first-rate education for a select body of talented undergraduates."
– Avery Cardinal Dulles, S.J (†)
CALENDAR