Posted: November 12, 2015
Writing for Catholic World Report, the esteemed philosopher Rev. James V. Schall, S.J., has high praise for a new book by Thomas Aquinas College chaplain Rev. Michael Chaberek, O.P.
A retired professor of political philosophy at Georgetown University, Fr. Schall is a prolific writer on culture, social issues, literature, and spirituality, having authored more than 30 books, 350 essays, 150 book reviews, and 660 columns. He is also a faithful friend of Thomas Aquinas College and a member of its Board of Visitors. At Commencement 1995 he served as the Baccalaureate Mass homilist, and in 2007 he presented the St. Thomas Day Lecture. Last fall he delivered an address, On Being Roman Catholic, at a gathering of the College's Washington, D.C., Board of Regents at the Apostolic Nunciature to the United States.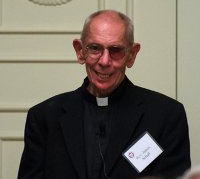 Rev. James V. Schall, S.J.Calling Catholicism and Evolution: A History from Darwin to Pope Francis, "tightly argued and carefully researched," Fr. Schall describes the work as "a plea to be more up-to-date than the modernist and liberal mind that bases its views uncritically on a popularized version of evolution." By offering "a whole new take on essential issues of our kind," he continues, the book demonstrates that "the teachings found in Scripture, in their essence … shed light on what we have come to know."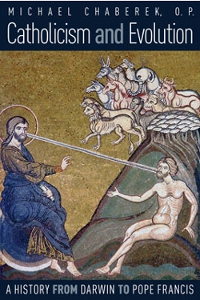 Catholicism and Evolution is the first published book by Fr. Michael, who has served at the College since 2014. A member of the Polish Dominican Province, he has a doctorate in fundamental theology from Cardinal Stefan Wyszynski University in Warsaw.
Fr. Schall's full review of Catholicism and Evolution is available via Catholic World Report.