Faith in Action Blog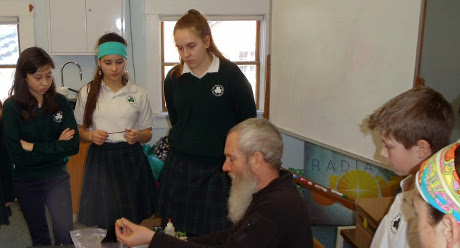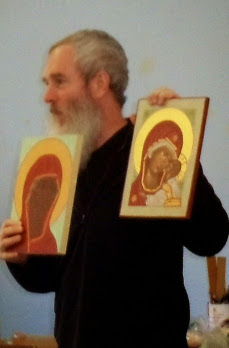 Following yesterday's post about alumnus Mark Langley ('89), who is brewing a batch of beer this Lent, is a story about Sean Kramer ('86), who, throughout these 40 days and nights, is teaching middle-school students to paint icons.
The subject of a recent profile in his native city's archdiocesan newspaper, Catholic San Francisco, Mr. Kramer is an iconographer and teacher at the New Hampshire Institute of Art. For the past six years he has offered Lenten classes in iconography at St. Patrick School in Portsmouth, thanks to funding from the local council of the Knights of Columbus.
"As one works on an icon, one is working on oneself, realizing oneself as a more complete image of God," Mr. Kramer told Catholic San Francisco. "The materials and steps in making an icon are all symbolic of levels of ourselves and the stages of our transformation." The story notes that Mr. Kramer opens each class with a prayer asking God, the saints, and the angels to "help us make these holy icons images that will remind us and those who see them of God's presence and love for us.'"