Faith in Action Blog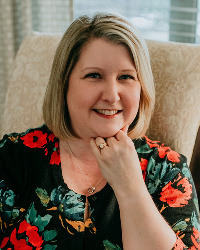 Please pray for the repose of the soul of Michelle (Firmin '97) Halpin, who, following a years-long battle with cancer, passed away on Saturday. Her husband, Phil ('97), writes:
Michelle died peacefully early this evening. Her dad and I were with her, holding each of her hands as she finally let go and stopped breathing. All of our children have been staying with us here at the house for several days and it has been a beautiful and holy experience for all of us. We're so glad that Michelle is now with Jesus, where she has always wanted to be. 'O death, where is thy sting?'
She was very comfortable and peaceful for the last several days, in her own bed here at home. I can't imagine anyone being more prepared for death, both practically and spiritually. But that's not a surprise to any of us because well-prepared was how she lived her whole life. I and all of our children are at peace and are doing very well.
Please also pray for the consolation of Phil and the Halpin family. Funeral information will be made available on Michelle's CaringBridge site as soon as it becomes available.
Eternal rest, grant unto her, O Lord, and let perpetual light shine upon her. May her soul and all the souls of the faithful departed rest in peace. Amen.
Blog Categories
"No one here tells us what to think. We read the great books, look into them deeply, and then discuss them actively in class, which has forced me to take responsibility for my own education."
– Patrick Nazeck ('19)
Ridgecrest, California
NEWS FROM THE COLLEGE
CALENDAR
"This is truly a Catholic center of learning because it reverberates with the ecclesial life of faith, a faith which unfolds the richness of reason and is given fervent expression liturgically, sacramentally, and through prayer, acts of charity, and a passion for justice."
– The Most Rev. J. Michael Miller
Archbishop of Vancouver
Former Secretary, Congregation for Catholic Education