Faith in Action Blog
With the HHS mandate thrusting the issue of contraception into public conversation, three alumni authors have recently addressed some of the myths — and realities — that shape the debate.

First, in the Washington Times, Catherine Short ('80) questions the rationale for the mandate, namely that "free" contraception will improve the health of women. The legal director of the Life Legal Defense Foundation, Mrs. Short and her co-author, Dorinda C. Bordlee of the Bioethics Defense Fund, have filed an amicus brief (PDF) in some of the lawsuits seeking to overturn the mandate. Their article describes how the HHS has oversold contraception's purported benefits while ignoring its documented dangers:
For more than four decades, federal and state governments have been pouring money into "family planning" programs … Our brief informs courts of empirical evidence showing the result: a 40 percent increase in unplanned pregnancy, including among teens and low-income women, the very demographic targeted by these programs. Quite predictably, the rates of sexually transmitted diseases have also skyrocketed in these groups, as the false security of abundant birth control leads to riskier sexual activity by teens and young adults. …
[A] 2009 study showed a 320 percent increase in the risk of triple-negative breast cancer, the deadliest form of breast cancer, in women taking oral contraceptives. Long-acting contraceptives — such as one major implant rod, Implanon — increase risk of ectopic pregnancy, pulmonary emboli and strokes. Implanon is the product that replaced Norplant, which is no longer on the market in the United States after more than 50,000 women filed lawsuits — including 70 class actions — over the severity of its side effects. Injectable contraceptive Depo-Provera puts women at double the risk of HIV infection.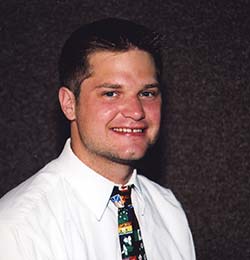 What about the other oft-repeated argument for more widespread distribution of contraception — that it would reduce the number of abortions? Journalist Peter Baklinski ('04) debunks that claim in LifeSiteNews. Citing data from Spain, Russia, Sweden, and the United States, Mr. Baklinksi demonstrates that, contrary to the conventional wisdom, higher use of contraception correlates with higher rates of abortion. He quotes two prominent champions of legalized abortion who concede as much:
"Most abortions result from failed contraception," admitted Joyce Arthur, founder and executive director of the Abortion Rights Coalition of Canada, earlier this year.
Arthur's statement parallels a prediction made in 1973 by Dr. Malcolm Potts, former medical director of the International Planned Parenthood Federation, who said: "As people turn to contraception, there will be a rise, not a fall, in the abortion rate."

Given the abundance of empirical evidence to refute the claims that widespread contraception improves women's health and reduces abortion, why do these myths endure? Because, says Peter Kwasniewski ('94), a professor of theology at Wyoming Catholic College writing for Truth and Charity Forum, the demand for contraception stems not from medical need, but spiritual poverty:
Better health coupled with an unbounded desire to share God's gifts of love and life should naturally have led, in modern times, to larger and healthier families than in the past. The fact that this has not happened indicates the dark side of the motivation behind the development of modern technology. Contraception means spiritual death, the death of the natural "love affair" with life.
In the battle over marriage, procreation, and the defense of life, we must realize that we are up against a combination of metaphysical nihilism and spiritual egoism vastly more powerful than any human army or political system — a demonic corruption of mind and heart, which sound education and the example of a life well lived can prevent from spreading, but which ultimately will refuse to be driven out except by prayer, fasting, and martyrdom.
Sobering words — and a call to prayer!
Blog Categories
"When I first came here, since I am not a Catholic, I was nervous, because it's a different culture for me, but people have been so friendly, so charitable. It is such a blessing to live in this community, where people care about you. You make strong friendships that last a lifetime."
– Sanjay Adhikari ('18)
Kathmandu Nepal
NEWS FROM THE COLLEGE
"This is truly a Catholic center of learning because it reverberates with the ecclesial life of faith, a faith which unfolds the richness of reason and is given fervent expression liturgically, sacramentally, and through prayer, acts of charity, and a passion for justice."
– The Most Rev. J. Michael Miller
Archbishop of Vancouver
Former Secretary, Congregation for Catholic Education