Faith in Action Blog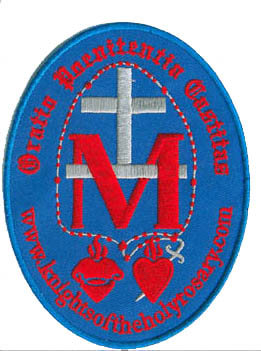 Darrell Wright ('89) has co-founded a new apostolate, the Knights and Dames of the Holy Rosary, to promote the Rosary as well as the Message of Our Lady of Fatima. He writes:
"As you know, we live in very troubled times. The Message of Fatima and the Rosary are crucial 'antidotes' to the many evils with which our world is afflicted. The Knights and Dames of the Holy Rosary, besides engaging in the 'spiritual warfare' of prayer and penance to which we are all called, have the distinguishing quality of bearing public witness to the faith through, e.g., the wearing of Knights clothing and patches."
For more information, visit the Knights of the Holy Rosary website.
Blog Categories
"Learning from the great books, you can see the questions that history's greatest thinkers have asked and all the ways that they have tried to answer them. You're able to see what's right about what they're saying, but also what's wrong. The more your opinion is challenged, the more you have to refine it in order to get closer to the truth."
– Caleb Skvaril ('19)
Asan, Guam
NEWS FROM THE COLLEGE
CALENDAR
"Thomas Aquinas College is a paragon of what Catholic higher education ought to be."
– William Cardinal Baum
Prefect Emeritus
Congregation for Catholic Education