Faith in Action Blog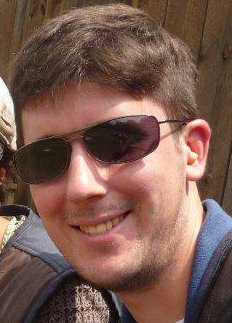 It is with heavy hearts that we pass along the following words from Sue and Mike Wise, parents of Matthew ('06), for whom so many alumni and friends of the College have been praying:
"Our beloved son, Matthew Joseph Wise, passed away peacefully at 8:27 this evening, November 30th, of heart failure. We're so grateful for all of your sincere prayers and support throughout his ordeal.
"The Lord giveth, and the Lord taketh away ... blessed be the name of the Lord!
"Matthew, we are so honored to have been your parents. We love you honey! We will always love you!"
Please pray for the repose of Matthew's soul and the consolation of his family.
Blog Categories
"It's wonderful how, in the integrated curriculum, everything matches up. You'll be reading one thing in language class, and then it will come up again in philosophy, and goes on to affect everything you read from then on. You get a deeper understanding of each discipline by seeing how they connect with the others."
– Thomas Esser ('18)
Chino Hills, California
NEWS FROM THE COLLEGE
CALENDAR
"On behalf of the Church in Phoenix, I want to express my appreciation of the witness to Christ offered by the faculty, staff, and students of this exceptional institution, and to thank you for your love of learning and your desire to offer fitting worship to the Blessed Trinity."
– Most Rev. Thomas J. Olmsted
Bishop of Phoenix