Summer Program Blog
Following our introductions of the 2015 High School Summer Program chaplains and prefects (parts one, two, and three), we now present the second installment in a two-part series introducing this year's faculty. (See part one.)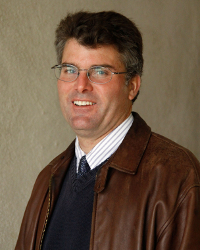 Michael Letteney"I really enjoy it when students whom I've taught in the High School Program come back to me a few years later in Junior Philosophy or Senior Theology," says Michael Letteney, who is returning for his 13th year as a Summer Program tutor. "It's rewarding to see the potential — and then the transformation." He also witnesses that transformation at home, as the eldest four of his eight children have attended the program, and the younger four plan to follow suit. Mr. Letteney and his wife, Marilyn (Ellis '88), are both graduates of the College. He earned his masters and doctoral degrees in philosophy and the history and philosophy of science at the University of Notre Dame.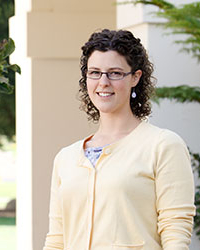 Katherine Gardner In this, her second year as a tutor in the Summer Program, Katherine Gardner says she is most looking forward to the "Euclid mornings" — the early sessions in the program's first week, in which students learn and demonstrate Euclidean propositions. The fourth of nine children in her family, she has two brothers here at the College: Patrick, a fellow tutor, and Peter, a rising junior. She thus has experienced the Summer Program both as an educator and as a big sister, noting that it was "the pivotal factor" in Peter's decision to come to the College. Miss Gardner holds a master's degree in theology from the International Theological Institute and a doctorate in philosophy from Ave Maria University.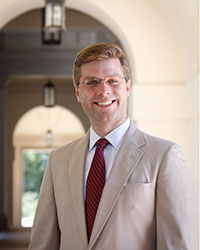 David GrothoffA new member of the teaching faculty, David Grothoff is excited to be teaching in his first Summer Program. When he came to the College as a student in 2003, he had already earned a bachelor's degree in mechanical engineering, but he was so intrigued by the College's academic program that he decided to start over as a "second-time freshman." Since graduating in 2007, he has completed his doctoral studies in philosophy at The Catholic University of America and is now busily finishing his dissertation, "Aristotle on Prime Matter as a Principle of Extension." Mr. Grothoff and his wife, Crystal, are expecting their first child, due in December.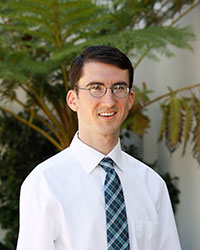 Peter KnuffkeJoining Mr. Grothoff as a new member of the College's faculty is Peter Knuffke, a Thomas Aquinas College alumnus and the brother of two past Summer Program attendees. Following his graduation in 2004, he earned a licentiate and doctorate in classical and Christian Letters at the Pontifical Salesian University in Rome, after which he conducted research in Eastern Christian theology for two years in Athens, Greece. "This Summer Program will be the first teaching I will do as a tutor at the College," he reflects. "I am looking forward to meeting the high school students and introducing them to some of the great masters of the intellectual tradition."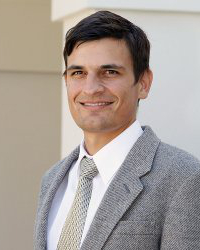 Jared KueblerHaving successfully defended his doctoral dissertation in theology at Ave Maria University in May, Jared Kuebler now eagerly awaits his first experience of teaching in the Summer Program. "I am very much looking forward to discussing the wonderful lineup of texts," he says. "But most of all I am excited about meeting many bright young minds from all over the country." Mr. Kuebler met his wife, Maria (Kaiser '03), while a student at the College, and they have six children ranging in age from 6 months to 10 years. "When we are not reading, homeschooling, or making music together," he says, "we mostly enjoy hiking the mountains of the Golden State and surfing its beaches."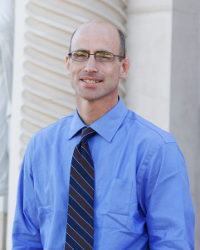 Christopher OlesonIf you visit the lower portion of the campus on certain afternoons during the academic year, you may encounter Christopher Oleson, accompanied by some of his students, practicing Brazilian jujitsu or Filipino sword-fighting. A skilled martial artist, Mr. Oleson is also a convert to the Faith and, with his wife, Rachel, the parent of seven children. He holds a master of arts in religion from the Yale Divinity School and a doctorate in philosophy from the Catholic University of America. He is a strong proponent of the Discussion Method used in the College's classes, including those on the Summer Program. "It is much more mentally draining" than lecturing, he says, "but it's also much more stimulating."