Summer Program Blog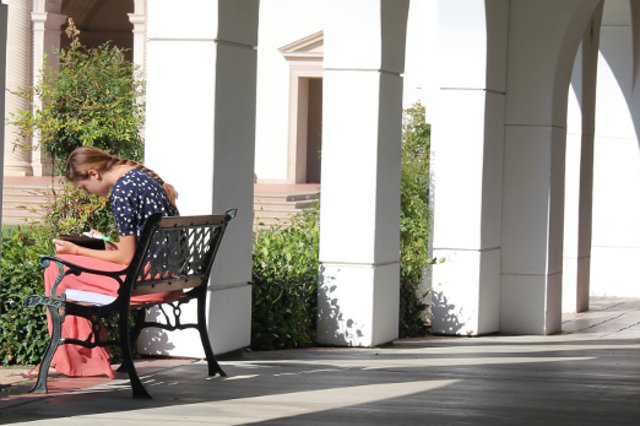 When we last left off, we wrote of the students' victory over the faculty in Wednesday afternoon's volleyball tourney. That glorious event was followed by a barbeque dinner and then — a High School Summer Program favorite — Theology on Tap, complete with root-beer floats, in the College coffee shop.
The speaker for the evening was Rev. Sebastian Walshe, O.Praem. ('94), a professor of philosophy at St. Michael's Abbey Seminary in Orange, Calif., and a Summer Program chaplain. Answering anonymous questions that students had posted beforehand, Fr. Sebastian addressed a wide range of topics including philosophy, theology, morality, and Scripture. Summer Program staff report that this year's students submitted a record number of inquiries, with the question box filled to the point of bursting. Even after the talk had formally concluded, the conversation continued back at the residence halls as students mingled around the courtyard fire pits.
The early Mass on Thursday morning was well-attended, as always, and at the late-morning Mass there was an unexpected treat — an impromptu choir. Sensing that musical accompaniment was needed, Summer Program prefect Thomas Quackenbush ('14) invited students to join him in the choir loft. Some 25 brave souls agreed, filling the Chapel with sound.
Then it was on to the day's classes. In the morning, students considered the story of Abraham in Genesis. Then, in afternoon, they considered Kierkegaard's take on Abraham's faith.