Presidents' Day Lecture — Dr. Vincent Phillip Muñoz
"Did the American Founders Intend
to Separate Church from State?"
Dr. Vincent Phillip Muñoz is the Tocqueville Associate Professor of Religion and Public Life in the Department of Political Science and Concurrent Associate Professor of Law at The University of Notre Dame.
Dr. Muñoz writes and teaches across the fields of political philosophy, constitutional studies, and American politics. His recent research has focused on the theme of religious liberty and the American Constitution. His first book, God and the Founders: Madison, Washington, and Jefferson (Cambridge University Press, 2009) won the Hubert Morken Award from the American Political Science Association for the best publication on religion and politics in 2009 and 2010.
Dr. Muñoz is in the process of completing two more books related to religious freedom. Religious Liberty & American Constitutionalism, an edited case reader of the 50 most important United State Supreme Court church-state decisions, and a sequel to God and the Founders, which seeks to uncover the original meaning of the Constitution's Religion Clauses. Articles from that project have appeared in Harvard's Journal of Law and Public Policy and the University of Pennsylvania's Journal of Constitutional Law.
Dr. Muñoz has published articles in American Political Science Review, The Review of Politics, the Wall Street Journal, First Things, and the Claremont Review of Books. His media appearances include commentary on Voice of America Radio, Fox News Channel, and Turkish Public Television. He has testified before the United States Senate Judiciary Committee on the matter of "Hostility to Religious Expression in the Public Square."
Lectures take place in St. Joseph Commons and are open to the public, free of charge.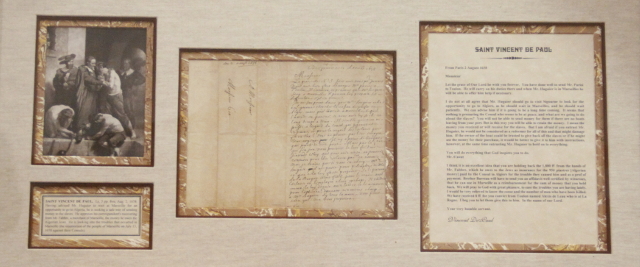 "I am so blessed and thankful to be in such a beautiful place, one that inspires me to inquire about, observe, and love God's creation."
– Michelle Lawless ('13)
Hulbert, Okla.
NEWS FROM THE COLLEGE